The Abaya project in Ethiopia has been approved based on results of the ESIA.
area was carried out. An IFC compliant ESIA with a Stakeholder Engagement Plan (SEP) and Resettlement Policy Framework was submitted to and approved by MoWIE.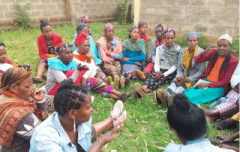 On the 25th of November 2019 the Ministry of Water, Irrigation and Energy in Addis Ababa issued an Environmental Clearance on Abaya Geothermal Development Project: Phase-1.